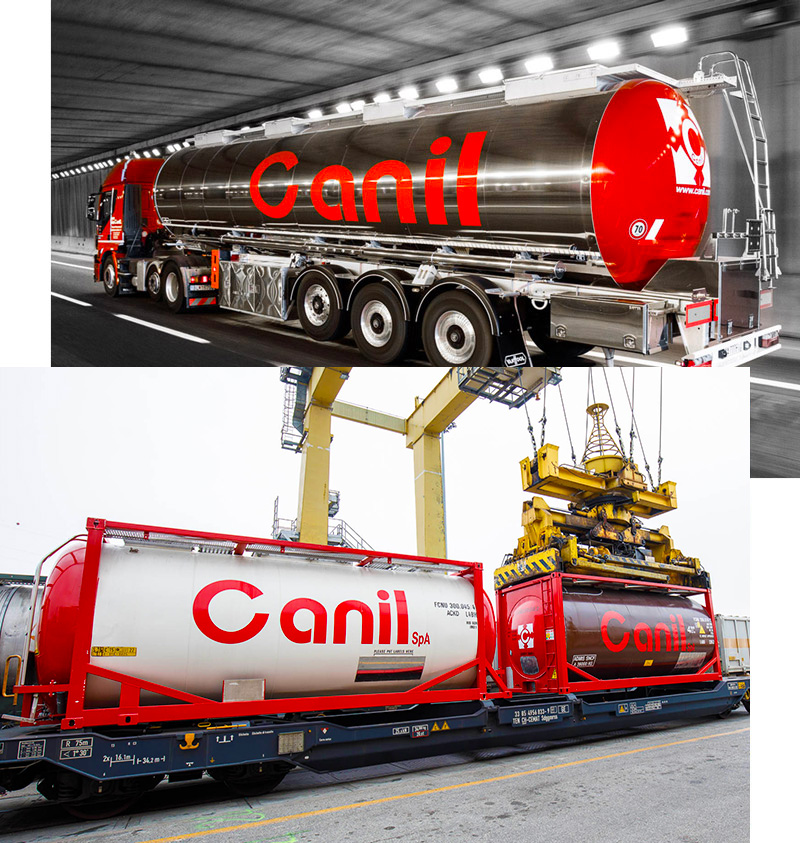 Road transport and Combined intermodal transport
Safety and flexibility. Canil offers reliable and customised transport solutions, by efficiently managing road and intermodal transport, sensibly employing railroad and maritime traffic lines distributed in all the areas served.
Canil can guarantee both scheduled and systematic transport of large volumes and sporadic transport services to its customers. Furthermore, it offers consultancy services by suggesting different logistic solutions.
The launch of road tanks, chassis and swap tanks rental services represents and added value to the Group's activities, and further diversifies its core business.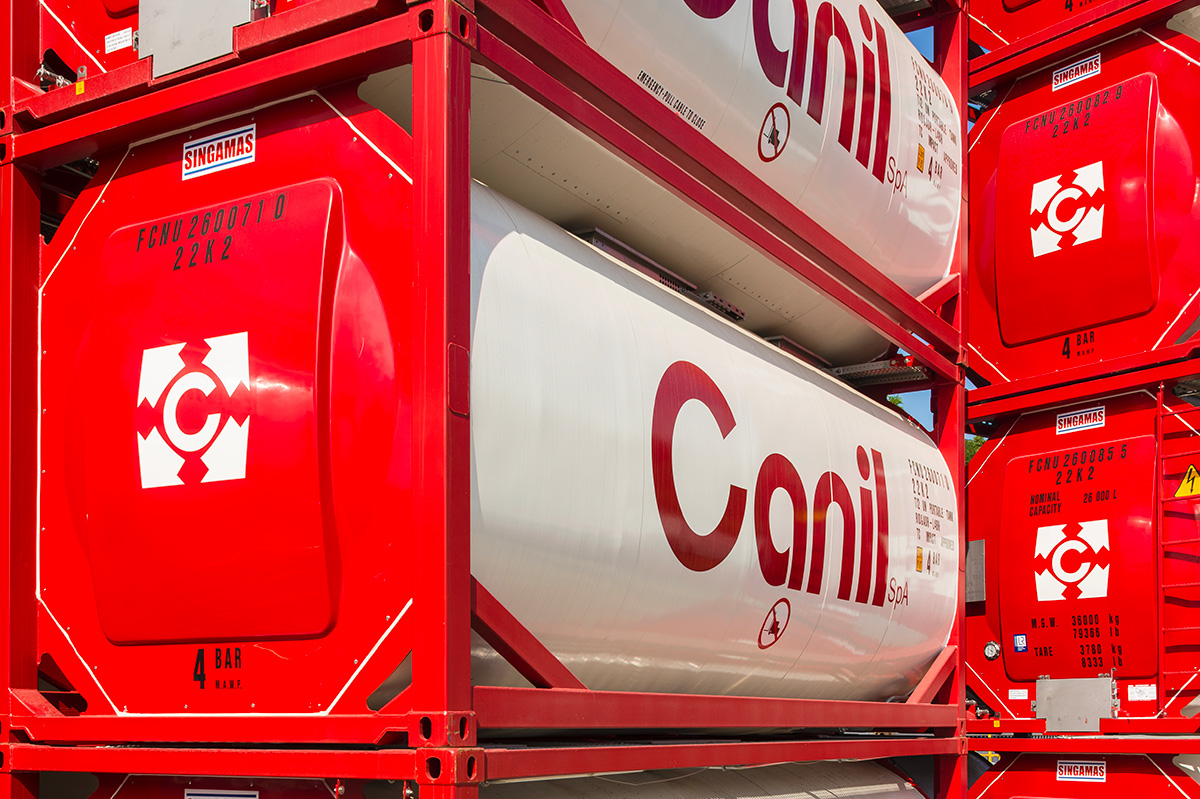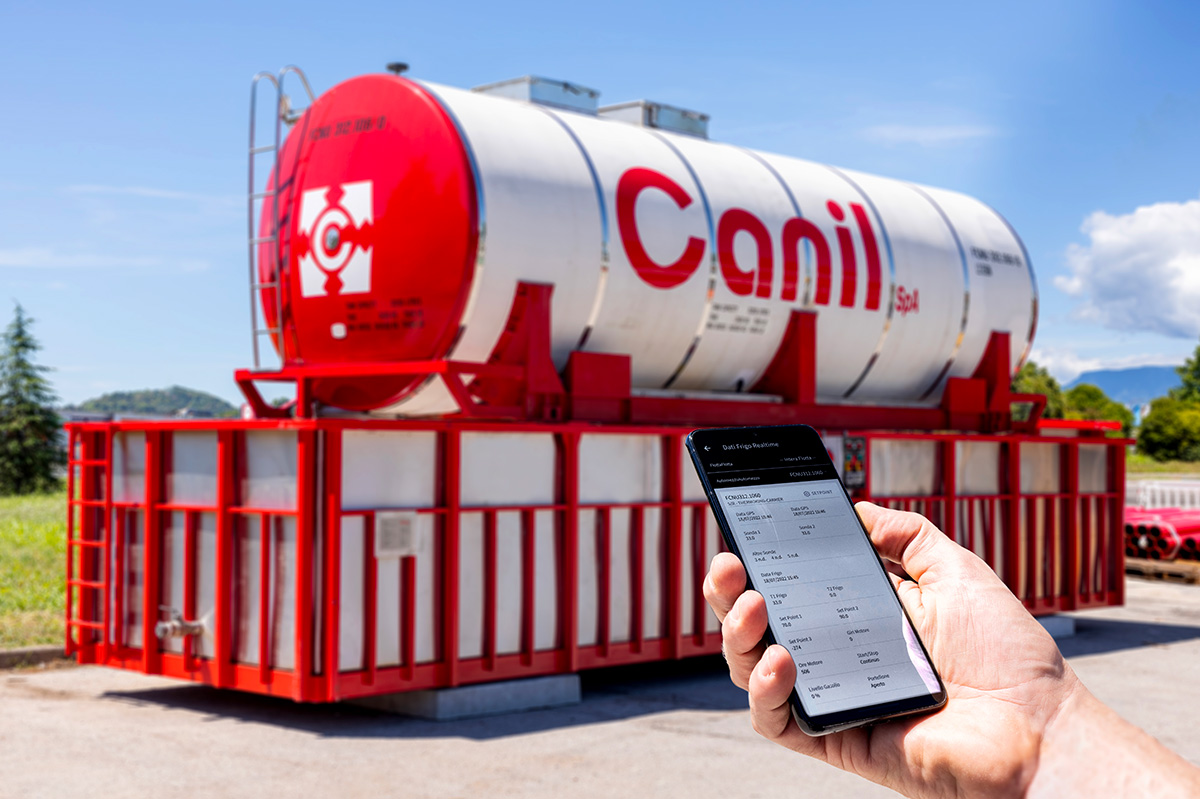 Canil makes use of warehouses strategically located with respect to the most important traffic junctions, equipped with suitable heating systems to maintain the temperature of the products. Depending on the type of product to be processed, Canil is able to diversify the heating modes (electric, glycol, steam and hot water).

IN CASE OF EMERGENCIES, CALL THE FOLLOWING NUMBER: +39 335 6032417