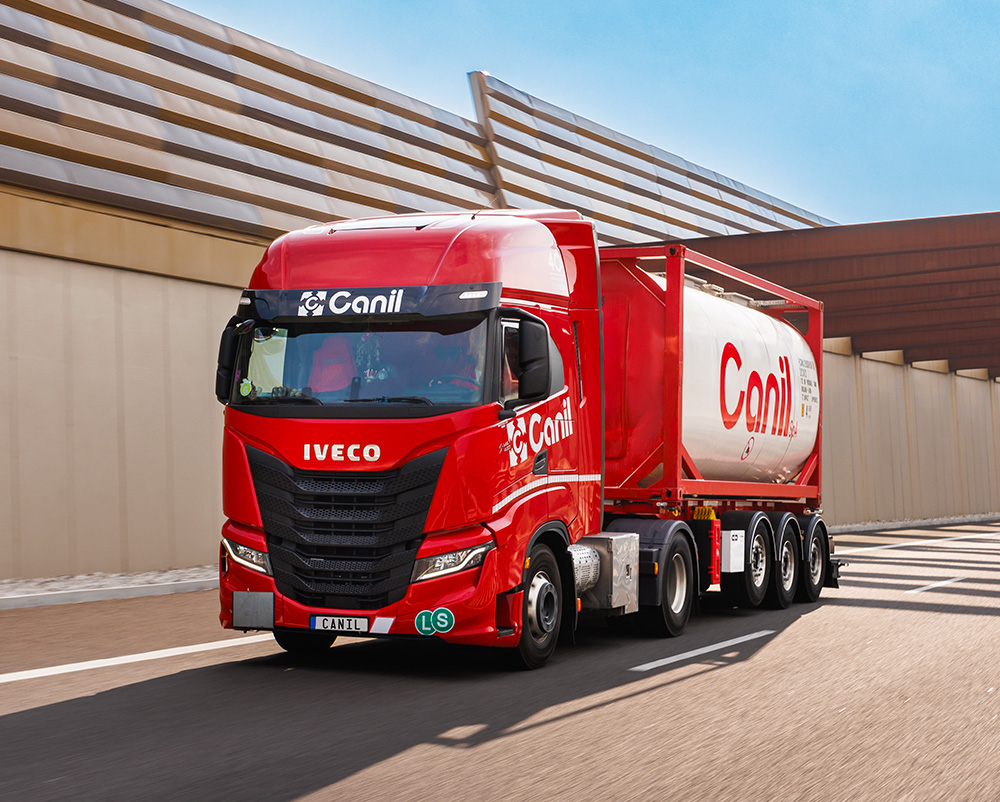 A leading group in Europe
A leading European company, Canil SpA provides road and combined transport services relating to chemical products and liquid wastes as well as the rental of semi-trailers and tank-containers. Transport of all ADR class products, including at high temperatures.
THE STRENGTHS OF THE GROUP
Human capital empowerment
"Canil Academy' targeted training
Organisational dynamism and flexibility
Customisation of services
Multitude of exhaust systems
Transport of high-temperature produtcs
Remote temperature monitoring
Ever since the 1980, the founder Canil Virginio has focused on links with the east-European countries, building in this way the future of the company in an effort to penetrate the international market; thanks to his determination and business intuition, the company has enjoyed constant growth, which has made it a front runner at European level and an industry leader. The company has always been involved in the national and international transport of liquid chemical products, both by road and intermodal, mainly to east-European countries and as far as the former Soviet Union.
Thanks to the special business merits acquired, in 1989 Canil was awarded the " Premio Treviso che Lavora" (Treviso Work Award), considered not as a goal but as a starting point for the development of a competitive mentality aimed at offering service excellence. Three years later, Canil became the second company in the transport industry and the 26th at national level in all sectors to obtain quality certification according to the Uni En 29002 standard.
In 1995, while the east European countries were taking their first steps towards democracy, when road infrastructures were still very poor, two fully-owned companies were set up – F.lli Canil sro of Bratislava, capital of the present-day Republic of Slovakia, to many people, Canil's choice had seemed something of a risky wager, but time proved the company right and fifteen years later, Canil boasts the record of having set up a new line of intermodal traffic towards the east-European countries along with a piggy back company.

IN CASE OF EMERGENCIES, CALL THE FOLLOWING NUMBER: +39 335 6032417