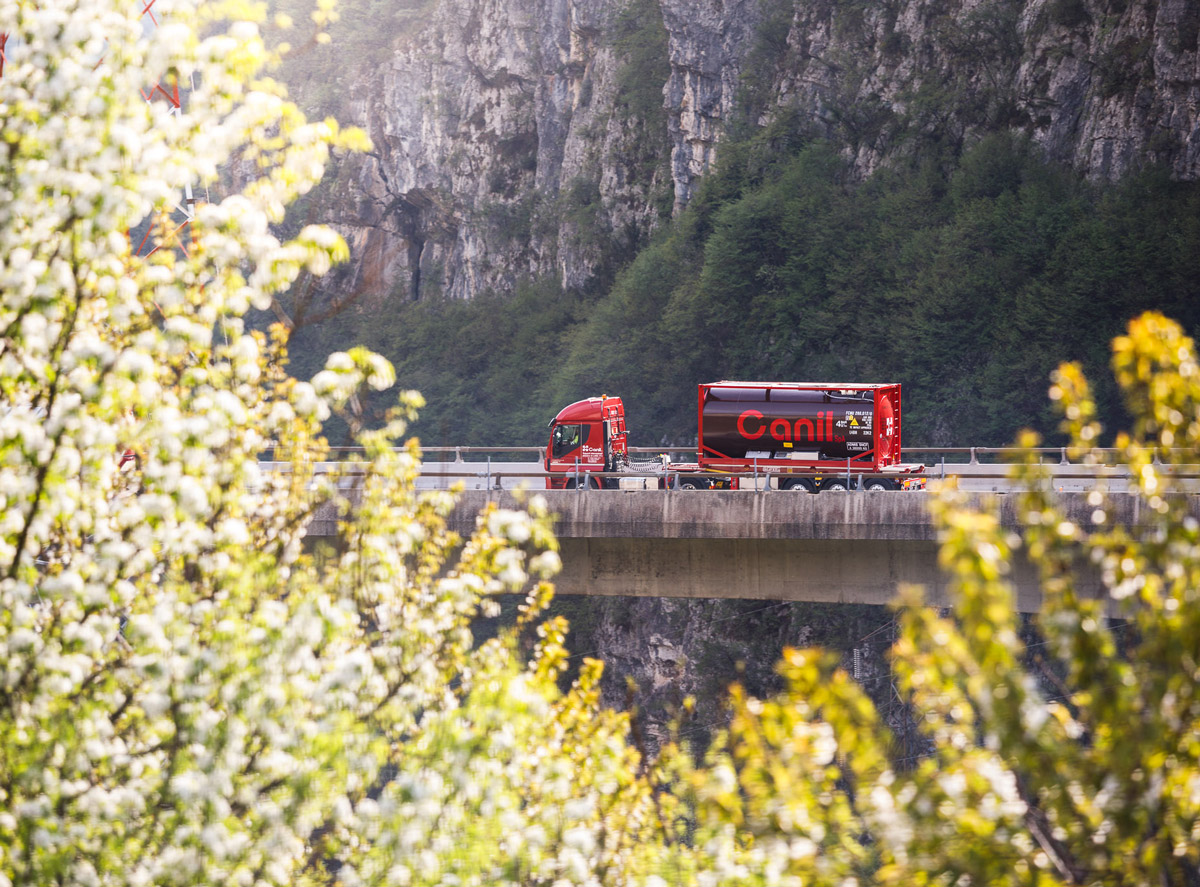 The social responsibility that Canil claims in its policies is also implemented through an articulated project for the safeguard of the internal and external environment of the company, a system that foresees constant risk assessment, prevention and emergency intervention, in collaboration with the authorities in emergency situations.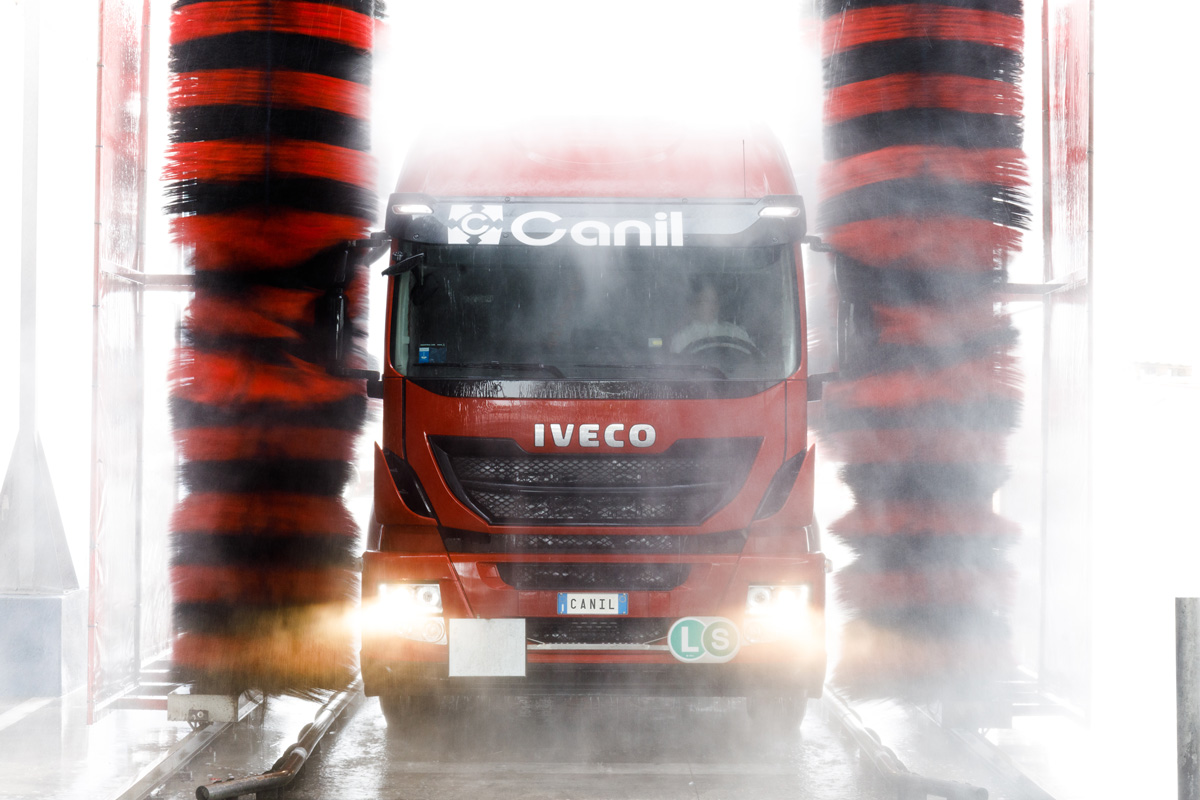 Canil also takes care of its vehicles through the automatic vehicle washing system.
Our in-house workshop, with highly qualified and trained personnel, guarantees a prompt and efficient maintenance of the entire Group fleet and third-party vehicles.
All daily operations are carried out in a timely and precise manner; any scheduled or unexpected repair need is addressed properly, even outside the company.
Thanks to the new overhauling centre and to scheduled maintenance, the vehicles efficiency is always guaranteed. The meticulous and synergistic work of tyre, body, overhauling and tank testing operators contributes to maintain the company's fleet in perfect operating conditions.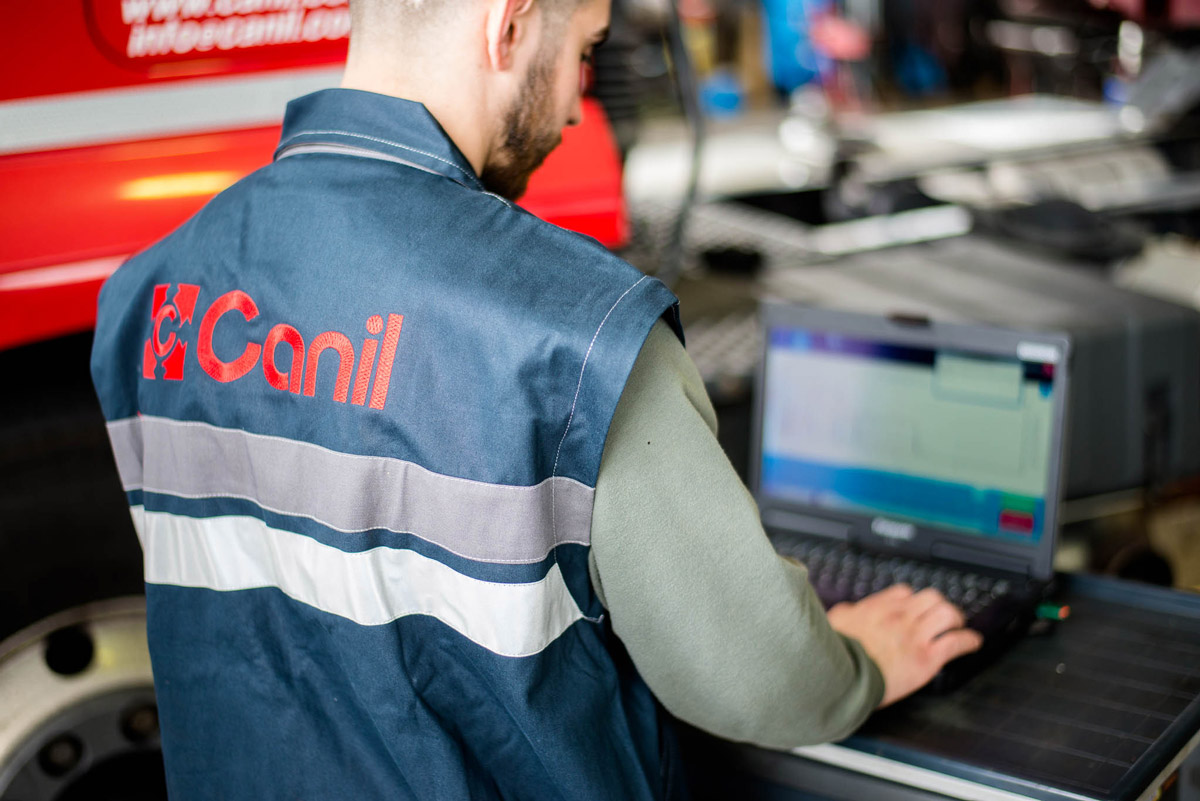 Maximum organizational efficiency
Careful selection of the transport mode and of the vehicle, depending on the service required.
Prompt and fast pick-up and delivery.
Real-time transport monitoring through the satellite system.
Constant product temperature monitoring through cutting-edge software.
Constant and dynamic communication with the drivers, through innovative IT systems.
These are the main tasks carried out by the Traffic Office, the very hearth of Canil's organization, managed by qualified personnel, capable of tackling any issue occurring during transport. The professionalism and organizational efficiency of the operator guarantees a prompt and accurate communication with the customer, alsothanks to the possibility of directly connecting the Group's IT systems with the customer's.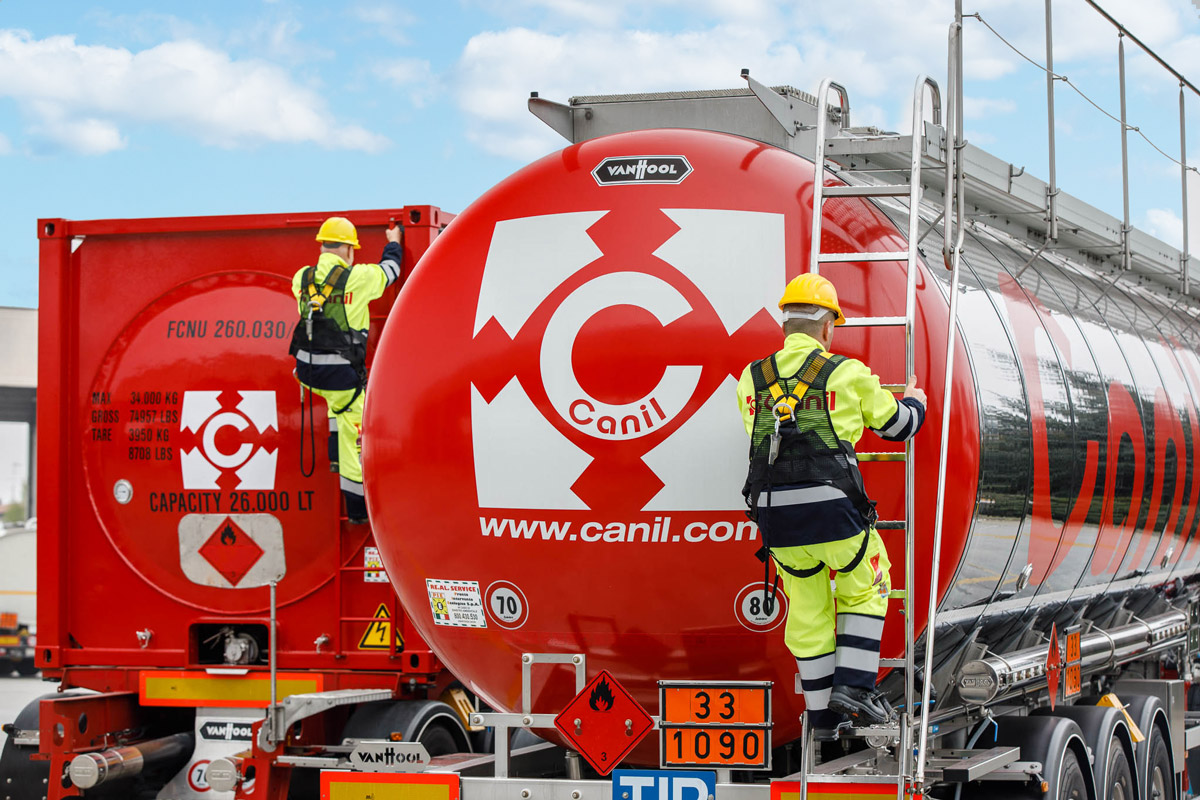 Canil sees the human factor as an essential and precious aspect of its activities. Staff training and information initiatives allow to raise the operators' awareness and to increase their professionalism, in compliance with applicable safety and security laws and regulations. All training and update courses are managed directly by Canil's employees. Canil promotes Safety by implementing BBS Principles (Behaviour-Based Safety) in safe driving for road transport and loading/unloading operations.
All drivers have an ADR driving license, and are periodically involved in specific training courses concerning the types of chemicals transported; among these, there are ISOPA courses (European Diisocyanate & Polyol Producers Association) for the transport of isocyanate products, managed directly by the Group's qualified trainers.

IN CASE OF EMERGENCIES, CALL THE FOLLOWING NUMBER: +39 335 6032417