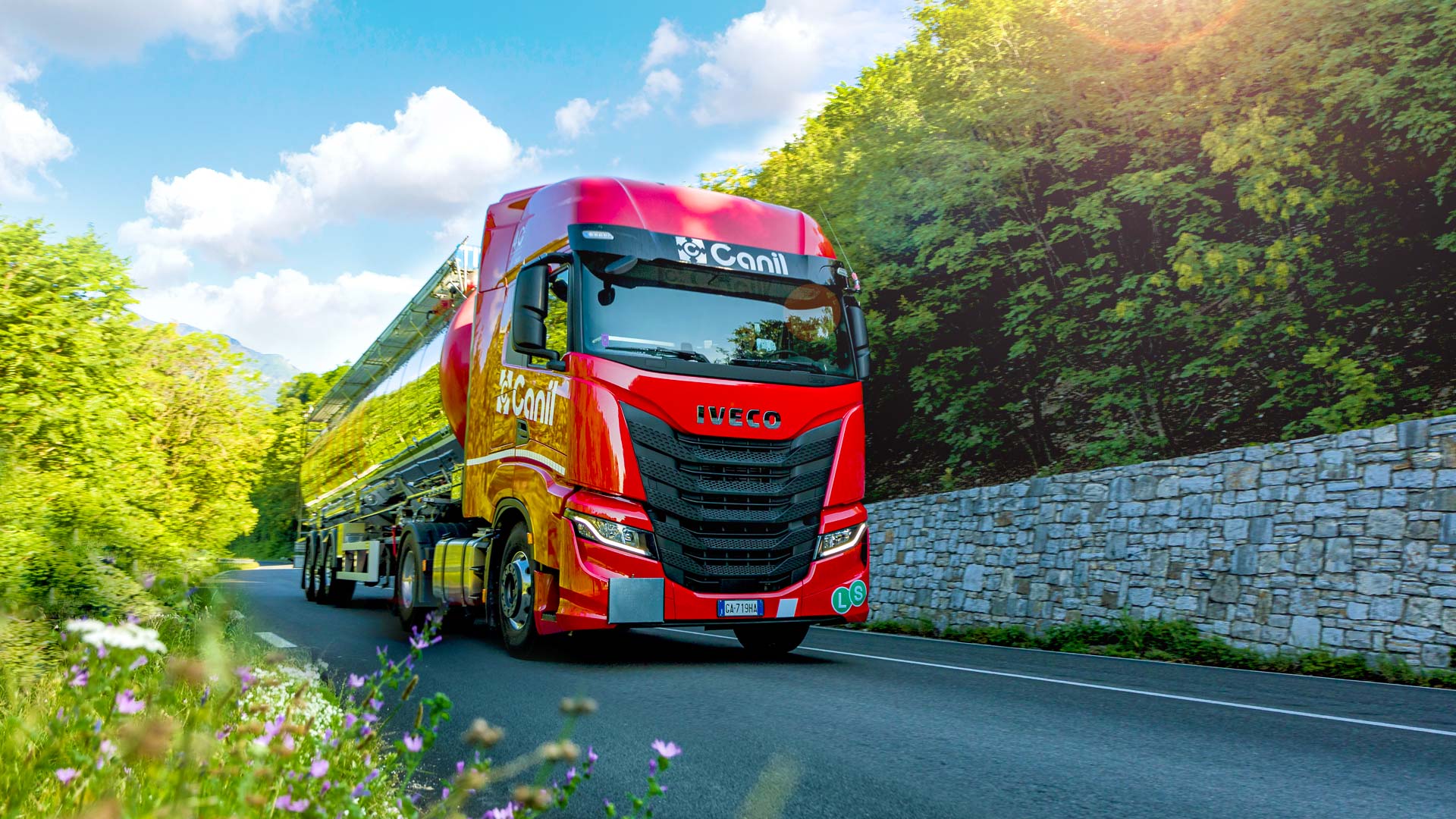 Safety and dynamism, as well as being our mantra, is a combination that translates into the need for constant technological advancement. Growth is to be considered necessary for all the infrastructures that make up Canil Spa, in particular the fleet.
In fact, it is in the technology of the vehicle that Canil's safety and dynamism are realized in the most effective way.
Despite this year being particularly difficult, not only we did not stop but we were encouraged to improve our service, making it more efficient.
And it is from this premise that we start to present the new model of road tractor that we have included in our fleet: Iveco S-Way.
Iveco S-Way realizes connectivity, optimization and monitoring, to ensure a wide range of transport, tracking and logistics management advantages.
The major innovation of Iveco S-Way is precisely the installation of an innovative Connectivity Box. It is a powerful new integrated connection tool that allows the collection, processing and exchange of data in real time. The platform, developed in collaboration with Microsoft, includes secure data storage and management functions, which are essential in planning our service.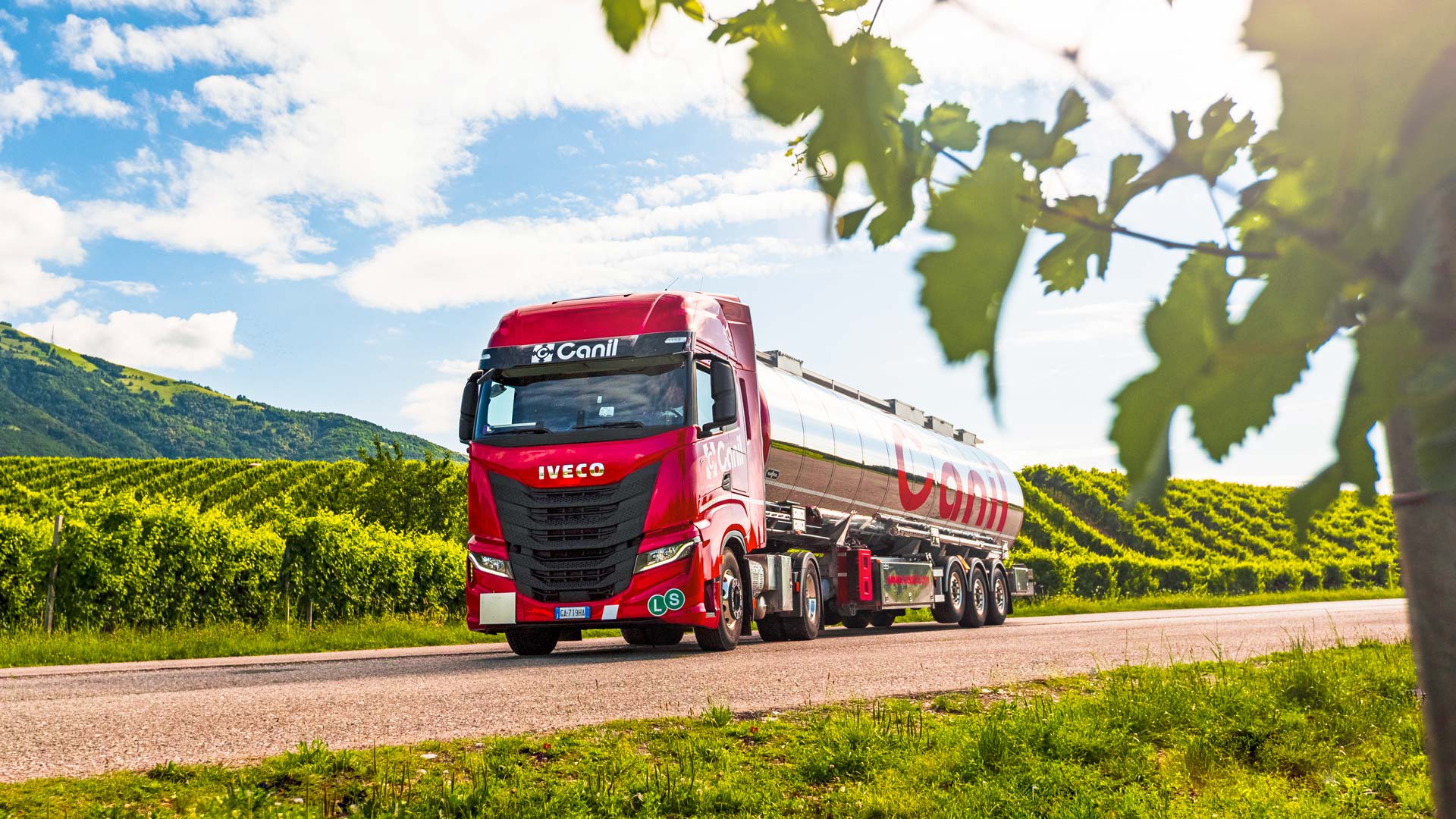 These features are intended to simplify the driver's life by providing an experience
superior level thanks to the advanced assistance systems for the improvement of
driving style. All this is combined in the extremely accessible and intuitive MyIVECO EASY Way App that allows you to communicate in a constant, effective and easy way.
The flow of information, shared in real time, allows logistics operators to constantly monitor the vehicle by maximizing the availability of the vehicle itself thanks to the provision of a predictive maintenance service.
Fundamental features that make delivery and performance of the Canil Spa service even safer and more dynamic, allowing for capillary and continuous planning throughout the material transport itinerary.
Further attention is paid to sustainability thanks to the extraordinary performance of this range of vehicles.
By further limiting PM, NOx and CO2 emissions, Iveco S-Way remains faithful to its heritage: it combines a reduced TCO with limited emissions with the exclusive HI-SCS after-treatment system, guaranteeing exceptional fuel efficiency.
Iveco S-Way is technology at the service of Canil Spa, a guarantee of flexibility and safety.